This off-season has been one like no other, it will be remembered as the longest in CFL history, and we all are hoping for a 2021 season for many reasons, for Ottawa Redblacks' linebacker Dan Basambombo he is anxious to make his CFL debut.
Basambombo was drafted by the Ottawa Redblacks at 19th overall in the 2020 CFL Draft, at the start of the pandemic and was just signed by the Ottawa Redblacks, making his return home official. The Laval product has done a lot over the span of his career, having a standout campaign at Franco Cite in Ottawa, going on to win championships at the University level but nothing will come close to the moment he steps foot on the field at TD Place, making his CFL debut in the city he grew up in.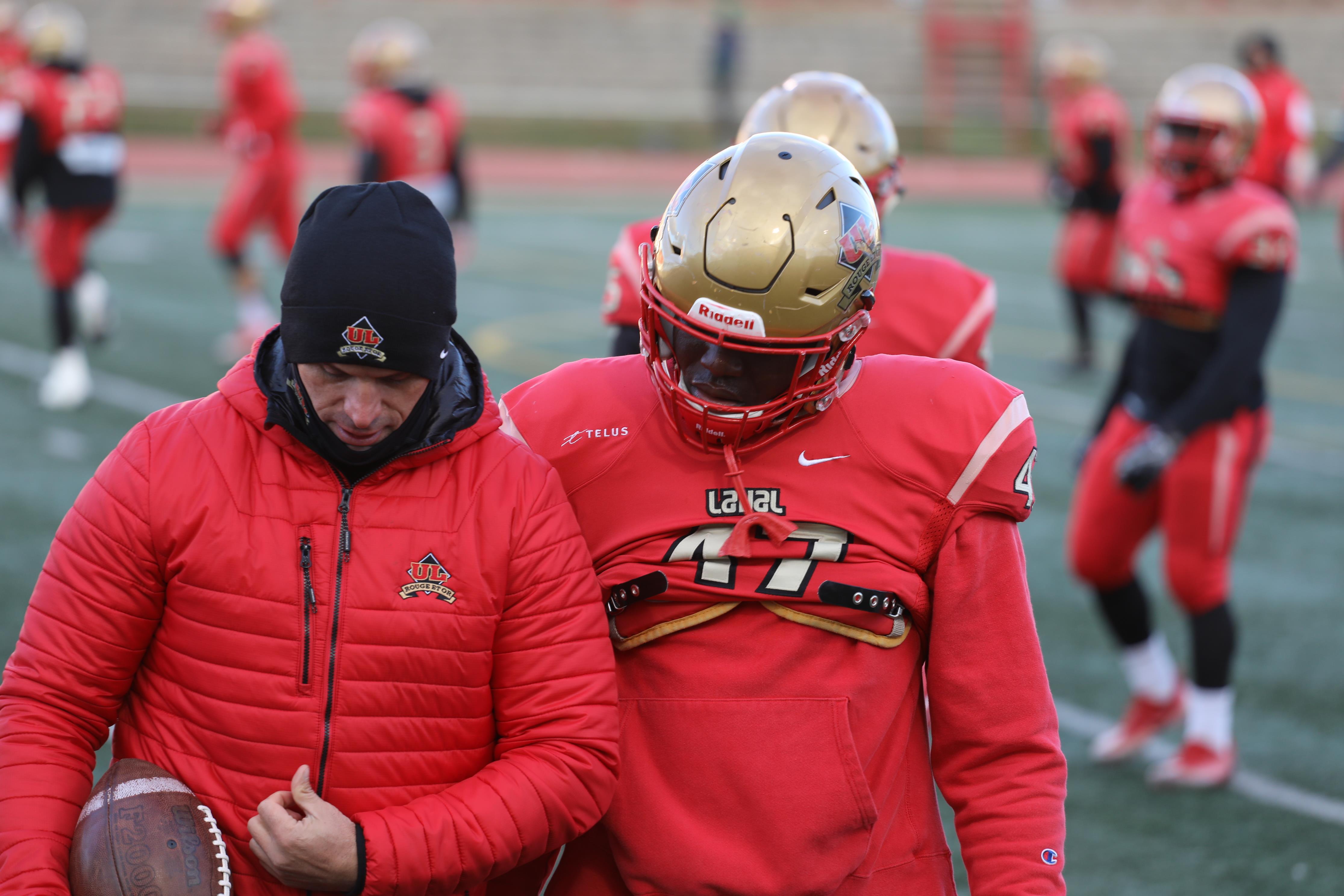 Following the draft in April of last year I was able to catch up with the newcomer and he made it clear how excited he really is to suit up in red and black whenever the CFL comes back to play.
Basambombo had told me why he is a good fit for the Redblacks, saying, "I've got passion. There's no there other player that can match my passion. I'm a community guy, I'm willing to give back to the city on and off the field. On the field I might not be a starter right away but I want to be a part of the team and the city. I love where I'm from and to have the chance to be back in the city, I'm going to put my sweat and tears into this city."
The Ottawa native also said,  "I want to be more than a football player or an athlete. I want to do more than whats expected of me, not just for my personal benefits but for my city. I love my city, and everybody around me will benefit. I want to use my platform to do good and I'm excited to get started."