Stefan Logan, a name known by many football fans from the amazing career he established in the NFL and CFL is also becoming a name known by people across the globe thanks to a podcast he has launched. Podcasts are extremely popular in the world today, whether it is a show you can watch on YouTube or something you can listen to on Spotify people have been starting them right, left and centre. It is a great way to occupy yourself during your free time or even gives you something to listen to and watch in the background during a busy day, podcasts are a great way to learn about several different topics and recently in the sports world we have seen a number of athletes start their own podcasts, in the CFL Natey Adjei and Henoc Muamba started the trend and now continuing it as well as starting his own trend is former NFL and CFL kickoff/punt return specialist and running back Stefan Logan.
Logan spent 13 years in both the NFL and CFL between the B.C Lions, Pittsburgh Steelers, Detroit Lions, Montreal Alouettes and most recently the Ottawa Redblacks, taking on responsibilities as a running back, and receiver but mostly as a return specialist. Over the span of his career he accumulated over 5,000 NFL kickoff return yards and one touchdown as well as almost 12,000 with 2,978 offensive yards and 11 touchdowns in his CFL career, really making his mark in both leagues as a offensive and special teams weapon. Playing until he was 38 years old, finishing his career in 2019 with the Ottawa Redblacks, Stefan Logan has a large platform built for himself on social media and just from word of mouth, a lot of people know Logan for what he was able to accomplish over his career but now starting his own podcast he hopes to be known as more than just an athlete.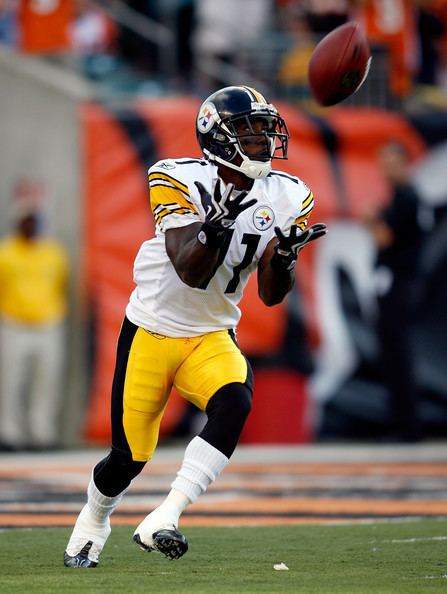 When I interviewed him regarding his podcast and why he started it he stated, "Athletes are known for what they do in their sport but we all have passions out side of sports. I played 13 years of pro football, in the NFL and in the CFL, I had a great career and I showed that I'm good at football but I'm great at other things too and so are other guys that I've played with." Logan also commented, "Some people are surprised when athletes do things outside of sports, that football players can be artists or basketball players can be good with fashion but in reality we are just people and just like the normal person that works a 9-5 we have passions and talents outside of our primary jobs. One of my talents is talking, I like talking with people and telling stories so being able to start a podcast, something that I've wanted to do and have thought about for a little while now is awesome and I'm really happy to start it up."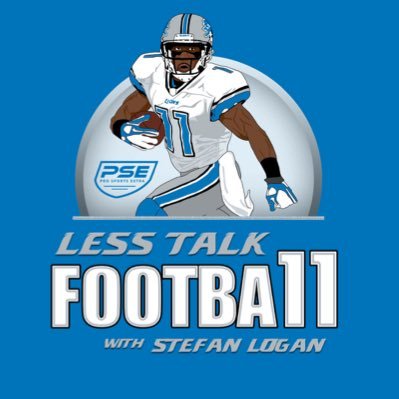 Among the athletes and teammates that Stefan Logan had over the span of a 13 year career is Nate Burleson. Burleson, like Logan had spent a long time in the NFL from his 2003 draft year to 2014 when he retired following a stint with the Cleveland Browns. In his respective career, Burleson played with the Minnesota Vikings, Seattle Seahawks, Detroit Lions and Cleveland Browns, catching 457 passes for a total 5,630 yards and 39 touchdowns while also returning kicks like Logan for 2,809 yards and 4 return touchdowns but what has connected him with Logan after their football careers has been his involvement in the sports media field. Following his playing career, Nate Burleson was able to stay around the game, being on air talking football with NFL Network and CBS, being a well known host on both "Good Morning Football" and "The NFL Today". His experience on air, talking sports and being on different shows as well, Burleson has been able to help Stefan Logan start his podcast. Stefan Logan explained to me, "Nate has done a lot after his career, I was able to play with him in Detroit and I got to know him there to a point where I still talk to him and seeing what he's done doing TV and media he was a perfect person to talk to when I had the idea to start something."
Burleson, not only was a great person to talk to about the idea but also the perfect person to help start the podcast, Logan said, "I told him about the idea and we started thinking more about what I can do and we all know that I like to talk and I bring an energy to every conversation I'm a part of so talking with him and the wife, his wife as well helped us plan something and we came together on starting a podcast. He has been a big help for me starting this and just last week I was able to have him on and talk with me on the podcast which was great."
Nate Burleson is now among many people interviewed by Stefan Logan for his podcast which he has named "Less Talk Football" replacing the two Ls in football for the number 11 which he wore in the NFL with the Steelers and Lions, and he says every interview he has done for the podcast has been "very fun". Stefan Logan had commented, "Its really been great to be able to build this platform. I'm obviously just starting out with it but seeing what it can be, I'm really going to take this serious and make my name known for podcasting and sports media, not just my football playing career."
His name will be a household name in many places for the likes of his podcast like he was for his 13 year professional career. Watch the latest on Stefan Logan on his social media platforms and stay up to date with his podcast as he continues to do interviews leading up to the big postings of them all.